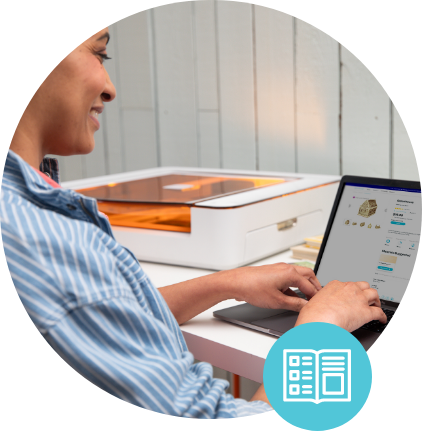 1. Find your inspiration
Explore design ideas from our community, or choose from thousands of projects in the Glowforge Catalog.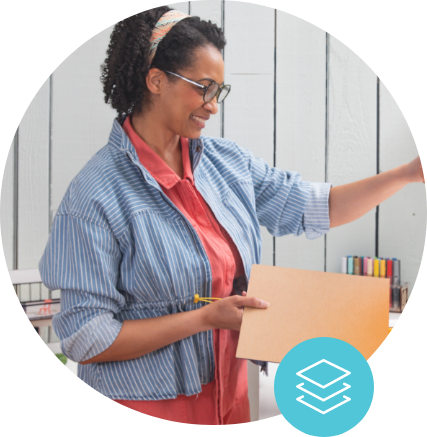 2. Choose your material
Choose from hundreds of materials to cut, engrave, or score your next project.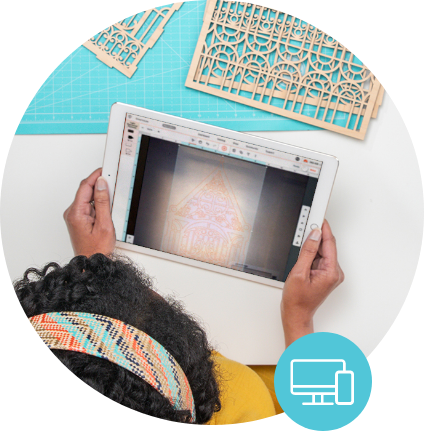 3. Design your way
Import a project, design from scratch, or choose then personalize a print from the Catalog.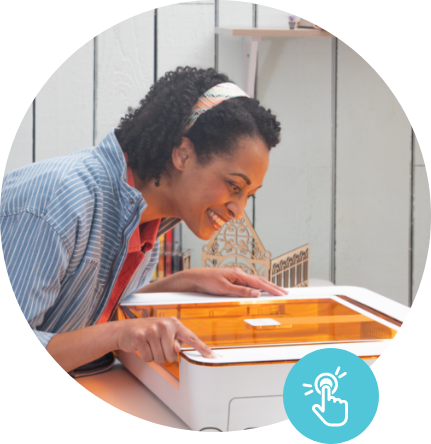 4. Watch the magic
Press the button on your Glowforge, then watch as the laser brings your ideas to life.
5. Celebrate!
Gift your print to a friend, start a side hustle, or upgrade your home decor with your creations.